Getting Ultra Targeted Facebook Traffic is Easy and So Cheap
Do You Want to Drive Dirt Cheap, Ultra-Targeted, Facebook Traffic for Massive Profits?


Introducing...
FB Group Snatcher
Warrior Special Offer - 40% Discount
An Easy Way to Get a massive amount of Targeted Traffic from Facebook Niche Group Members.

You need Consistent Targeted Traffic to Promote your Offers on the Internet. But, Remember - All Web Traffic is NOT Created Equal.
Buying Traffic of Freebie seekers and lazy web surfers are not the way to go. Occasional SEO traffic is not worth your time and effort. What you need is visitors those are Highly Passionate in the Product or Service you offer.
What's are the Advantages of Getting Traffic from Facebook Niche Group Members?
Facebook Groups are the places for people to share their common interests, express opinion, discuss issues and post related content. Today, you discover the Cheapest way to get a massive amount of Traffic from Selected Facebook Group Members.
How FB Group Snatcher Works
(Watch this Video)
We provide 2 Simple Apps which can be embedded to your Browser. The first App is to find Facebook Niche Groups for a given keyword. The Second App will Create a List of User IDs of selected Facebook Group Members. The App can create a list of Thousands of User IDs within a few minutes. This User ID list can be upload to 'Facebook Power Editor' and used for 'Custom Audience Targeting'. Today, you get Video Tutorials showing how this system works in a simple and straightforward manner.
This is the best way to get Highly Targeted and Converting Traffic from Facebook for a very cheap price. You can easily get 1000 Ad Impressions for just 5 to 10 cents. Since the Impressions are coming from those Facebook members joined in the Niche Groups, you will get a very good Click-through rate.
Advantages of FB Group Snatcher
| | |
| --- | --- |
| | Easily build List of Facebook Niche Group members. |
| | Easy way to Find highly passionate Niche Groups on Facebook. |
| | Helps you to Get Highly converting Targeted Traffic for the Cheapest CPM cost. |
| | You don't have to join those Facebook Groups individually. |
| | Even 'Closed FB Groups' can be monetized. No waiting for their approval |
| | You Can add multiple group members into a single list. |
| | Automatically remove duplicates and create a fresh, unique list of Users |
| | No monthly charges - You pay only a one time only small charge |
| | You don't have to log-in to somebody's server. Everything is in your own computer. |
| | You get free updates for the next 1 Year. |
| | No need to connect your Facebook account with this system. |
| | You don't have to Install Any PHP Scripts. |
| | No Facebook API Required |
| | 100% Newbie & Beginner Friendly! (We provide step-by-step video tutorials) |
You can Monetize this Targeted Facebook Traffic in many Ways
| | |
| --- | --- |
| | Sell your own products |
| | Make Huge Opt-in subscriber lists in different niches |
| | Promote Affiliate Programs in any niche |
| | Brand awareness & brand perception |
| | Promote Your Facebook Page |
| | Get Traffic to your Niche Blogs 24/7 |
| | An easy Way to Promote Niche Membership Offers. |
| | Promote Your own Facebook Groups |
| | Get more Friends and Followers from Facebook. |
Here is What you Get in this Package
1) FB GroupSnatcher & FB Group Search Apps.
2) Five Video Tutorials showing each and every steps.
3) Free Updates for the next One Year.
4) 30 Days Money Back Guarantee.
Warrior Special Offer
Regular Price:$27
(This is a One Time Only charge, no recurring billing)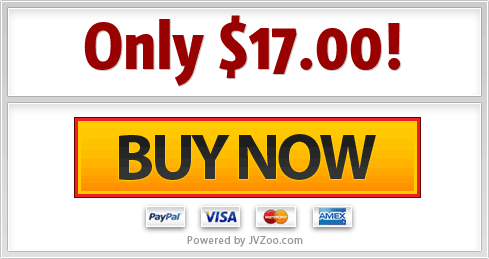 The price will be increased to Regular price $27 shortly...
30 Days Unconditional Money-Back Guarantee

Don't miss this opportunity. Join today and see what huge potential is being offered with this system for a very low, one-time only payment. No Additional Charges for New Versions or upgrades for the next one year. You have a full 30 days to decide. If you feel that you are not completely satisfied, just contact our support staff and we will refund your purchase and delete your membership account immediately!

Your Rights: You get personal use license to the App and Video Tutorials. Resale, Master Resale or Give Away Rights are NOT included. You have no rights to sell or giveaway this product to others. Thanks for your understanding.
If you have any questions, please Contact the
---
Legal Notice: All trademarks specified here are copyrighted by their respective owners. We are NOT a subsidiary or affiliate of Facebook™. The 'FB Group Snatcher' is a Bookmarklet application used to collect FB User IDs already found in the HTML source of the page loaded in the browser (which is available to the public). This App doesn't use Facebook API or any other Facebook resources and do not fetch data from their server directly. Make sure to comply with Facebook™ terms of use before you start using this App. We are not responsible for any technical malfunction or other problems that may occurs when using this App. In no event we will be liable for any direct, indirect, consequential, exemplary, incidental or punitive damages. We do not make any claim that how much web traffic or income you can make with this App.